Goodness, it's been forever since I've updated over here and I'm truly sorry for the delay! But you know how it is with summer...it's either too hot for Lolita, too hot to peel yourself off the linoleum floor, or too hot to blog!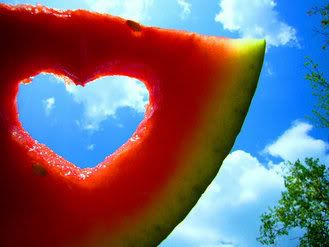 But I've had a couple of cooler days now, so I'm back in action. I am actually making my own casual Lolita dress for summer as well. I had a ton of this light-weight beige fabric that can coordinate with so many different colors, so I'm piecing together an elastic waist dress out of it. It's going well so far, I put a ruffle on the hem and now I'm going to attach the bodice to the skirt and sort out that elastic!
I don't have photos yet, but once it's finished I will be sure to put them up here!
So what else has this Lolita been up to, you wonder?
That's a great question, and some of these things might be quite Loli-able for you as well:
~Make iced green tea. Flavor with lemon, honey, or raspberry!~
~Brew a pot of coffee in the morning. After your intial cup, chill the rest and make iced coffee. Add mint, vanilla, or chocolate to spice it up!~
~Bake yourself an Angel Food cake. Top with strawberries and cream, then serve at a casual Lolita tea party!~
~Spend the day lazing in the sun (or shade if you're fair-skinned like me) and read up on your favorite fairytale or novel~
~Dress up in your Summer Lolita best and dine on an outdoor terrace.~
Well, this is the kind of stuff I've been engaging in, so I hope I've given you a few ideas.